Egyptian Forces Kill Foreign Tourists In Mexico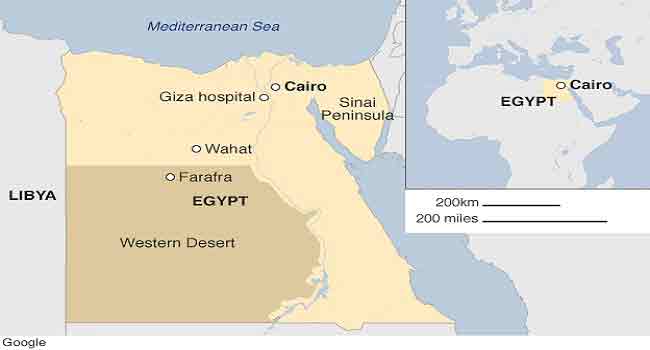 Security forces in Egypt have mistakenly killed 12 people, including Mexican tourists, during an anti-terror operation.
The death has been described as unfortunate.
The Interior Ministry confirmed that the tourists were travelling in four vehicles that entered a restricted zone in the Wahat area of the Western Desert.
Ten Mexicans and Egyptians were also injured and are being treated in a local hospital.
Attacks on army and police, mainly in the Sinai Peninsula, have escalated since Islamist President, Mohammed Morsi was ousted in 2013.
Mexico's President, Enrique Pena Nieto, has condemned the incident and has "demanded an exhaustive investigation by the Egyptian government".
The Mexican Foreign Ministry confirmed that at least two of its nationals had been killed and it is currently working on confirming the identities of the other victims.