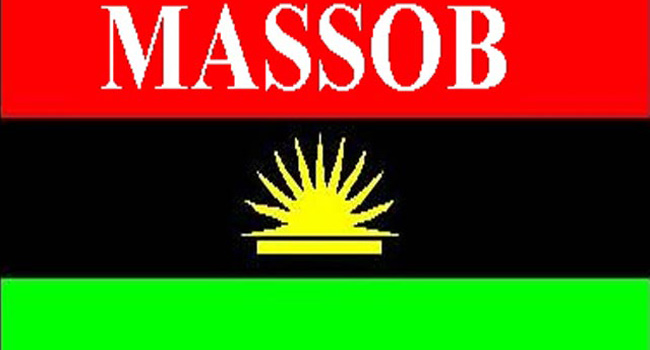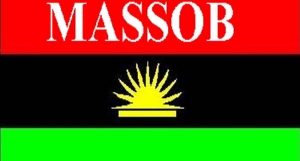 Forty-three persons suspected to be members of the Movement for the Actualization of the Sovereign State of Biafra (MASSOB) and the Independent People of Biafra (IPOB) have been arrested by the State Joint Security Operations and paraded at the Headquarters of Anambra State Police Command in Awka.
The suspects who have been arrested in Nnewi and Okpoko in Ogbaru Local Government Area of the state are said to be on a mission to wreak havoc, but intelligence report filters helped the police.
Twenty-eight of them were arrested at Nnewi where they attacked a Police patrol team while 15 were nabbed at Okpoko, a territory that could be referred to as their stronghold.
Items found on them included MASSOB ID card, tellers used for payment into the group's account and charms.
Some of the suspects who did not deny their involvement with the group, said they went for thanksgiving to mark the 16th year of existence of MASSOB.
Speaking on the development, the Special Adviser to Anambra State Governor, Chikodi Anara, reiterated the readiness of the state to stamp out any form of criminal activity by any group that would hold the people of the state to ransom.
Though the suspects were arrested, they still maintained that they are a non-violent group that are only committed to the cause of the Igbo nation, maintaining that 'no matter what happens, Biafra is like a sun that cannot go dim'.
However, the State Commissioner of Police, Mr. Hassan Karma, said the Joint Security Operations will stop at nothing to ensure that the state is safe for its citizenry, while surveillance operations aimed at supporting what the state government wants to achieve for the state, in terms of security, will continue.