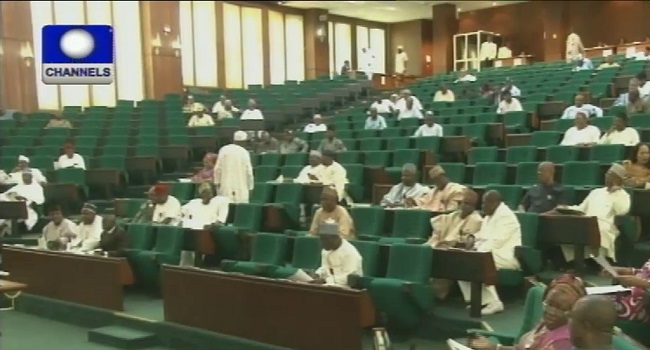 The House of Representatives in Nigeria has queried the presentation of some government agencies on the implementation of the 2015 budget.
The Ministry of Finance and other agencies had appeared before an ad-hoc committee which is looking into the non-implementation of the capital component of the 2015 budget.
At the Tuesday's session, the lawmakers also questioned the sketchy nature of the presentation of the Ministry of Finance, directing the agency to return with harmonised figures next week.
Last week, the agencies were told to return with relevant submissions that would help the House of Representatives understand why the capital projects in the 2015 budget were not being implemented.
They returned on Tuesday, with their new submission on the capital component of the budget, but the lawmakers were still not satisfied.
The Ministry of Finance team was led by the Director General of the budget office, Aliyu Gusau, who also gave the lawmakers the current status of the nation's economy.
But the lawmakers were displeased with their presentation, with the Chairman of the House Ad-hoc Committee on Non-implementation of 2015 Budget, Aliyu Pategi, raising further issues about their presentation.
Once again the officials were sent away.
They are to return in one week, hopefully with submissions that will address the concerns of this committee once and for all.