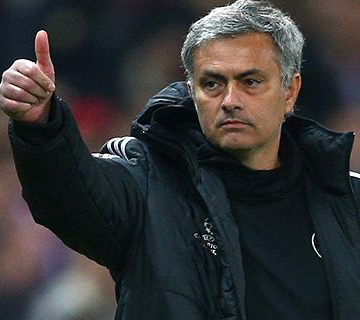 Chelsea Manager, Jose Mourinho, admits he is happy to be back to winning ways after his side's 4-nil victory over Maccabi Tel Aviv in the Champions League.
Despite Eden Hazard blazing an early penalty high over the bar, the English Premier League champions scored twice in the first half.
Diego Costa, who replaced Willian after the Brazilian was injured after 20 minutes, brilliantly volleyed in Chelsea's third after 58 minutes with Cesc Fabregas finishing off a breakaway for the fourth after 78 minutes.
Mourinho also confirmed that Chelsea would be without Pedro and Willian in Saturday's Premier League clash with Arsenal.
Mourinho's team have made a stuttering start to their premier league title defence, managing four points from their five games that left them fourth from bottom in the league table.
However, the Chelsea Manager lashed out at his critics, saying he remains "a fantastic manager" in victory and in defeats.