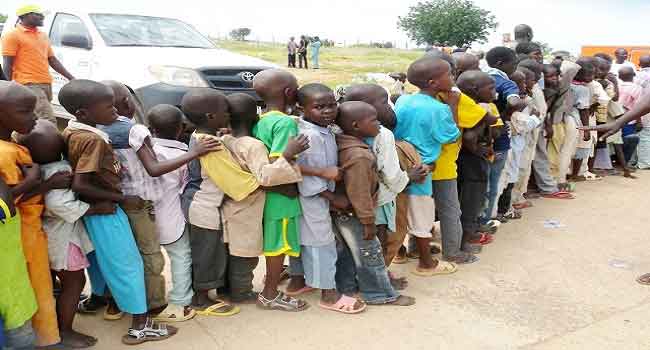 The United Nations (UN) Children Agency, UNICEF, says that the number of children forced to flee Boko Haram's insurgency in Nigeria and neighbouring countries has reached 1.4 million.
UNICEF added that around 500,000 were displaced in the last five months, after a sharp rise in attacks by the terrorist group.
According to UNICEF, in northern Nigeria alone, nearly 1.2 million children – over half of them under 5-years-old – have been forced to flee their homes.
An additional 265,000 children have been uprooted in Cameroon, Chad and Niger.
UNICEF scaled up its operations and vaccinated over 315,000 children against measles in 2015, as well as arranged safe drinking water for 200,000 people. It has also provided schooling and counselling.
Meanwhile, the National Emergency Management Agency (NEMA) has said that the number of Internally Displaced Persons (IDPs) as at July 2015 has increased to 2.1 million from 1.5 million.
The Deputy Director Planning of NEMA, Emenike Umesi, explained that most of them are located in Borno, Yobe and Adamawa states.