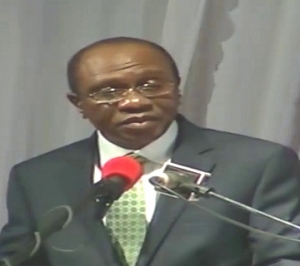 The nation is likely to face to an economic crisis in 2016 if activities in the agricultural and manufacturing sectors are not revived.
These are the words of the Central Bank Governor, Mr Godwin Emefiele, who highlighted some of the observations of the Monetary Policy Committee in Abuja.
Mr Emefiele said that concerted efforts must be made to improve the non-oil sectors' contribution to the Gross Domestic Product.
He, however, said that the impact of the Treasury Single Account on banks liquidity has remained moderate.