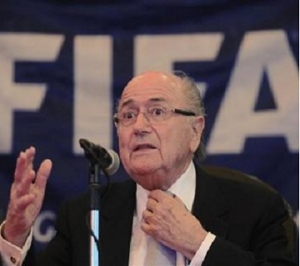 Sepp Blatter says he will not stand down as FIFA President despite Swiss investigators opening criminal proceedings against him.
The 79-year-old is suspected of signing a contract that was "unfavourable to FIFA" and making a "disloyal payment" to UEFA President, Michel Platini.
But Blatter insists he "has done nothing illegal or improper".
In a statement released through his lawyers, Blatter also said that the 1.5 million pounds payment made to Platini in 2011 was legitimate.
Platini Defends Sepp Blatter Payment
In a related development UEFA President, Michel Platini, has defended the payment made to him by FIFA President, Sepp Blatter.
In a statement released to the Union of European Football Associations, Platini said that the money was for legitimate work conducted for the world governing body.
Platini, who insists he has done nothing wrong, said that he would assist with further investigation whether they harm his image or not.
Despite Platini's letter, Scottish FA Chief Executive, Stewart Regan, says the issue of the nine-year gap between work and payment needs to be explained.