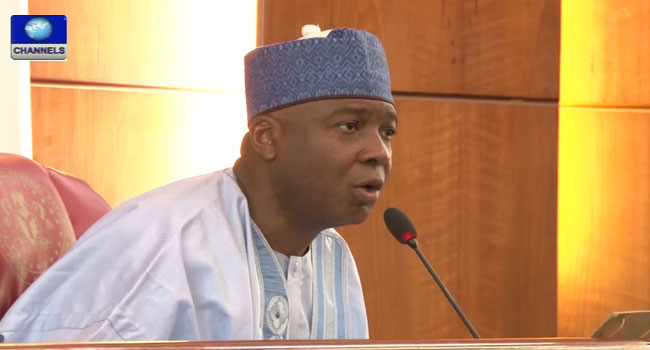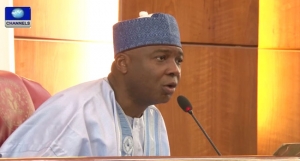 As the National Assembly resumes sitting on Tuesday, hundreds of protesters have barricaded the entrance of the National Assembly in Abuja singing solidarity songs in support of the Senate President, Dr. Bukola Saraki.
The protesters are asking anti-graft agencies to desist from being used against what they perceive as "political enemies".
In the meantime, sources close to Channels Television have confirmed that the list of ministers compiled by the President has been submitted to the Senate.
The permutations are that the Senate President, Dr. Bukola Saraki, would formally present President Buhari's list to Senators.
President Buhari, who is currently attending the 70th session of the United Nations General Assembly, is said to have given the list of 36 Ministers to Senator Ita Enang in New York and directed him to forward it to the Senate President.