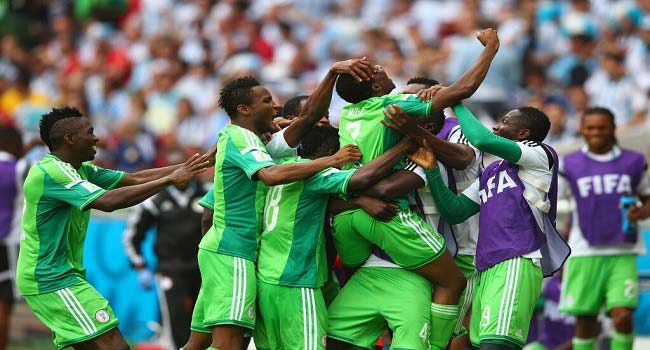 The Super Eagles of Nigeria have moved one spot up in the monthly FIFA ranking released on Thursday by the world's football governing body, FIFA, in Zurich, Switzerland.
Nigeria now occupies the 10th spot in the continent (Africa), and the 52nd position in the world.
There were no changes in the top two teams in Africa with Algeria and Cote d'Ivoire retaining the 19th and 21st positions.
The Black Stars of Ghana are up two places to the 25th position, Tunisia dropped three places to the 36th, while Senegal completes the top five.
Cape Verde Islands, who are up fifteen places, Cameroon, Congo and Egypt made up Africa's top ten playing nations.