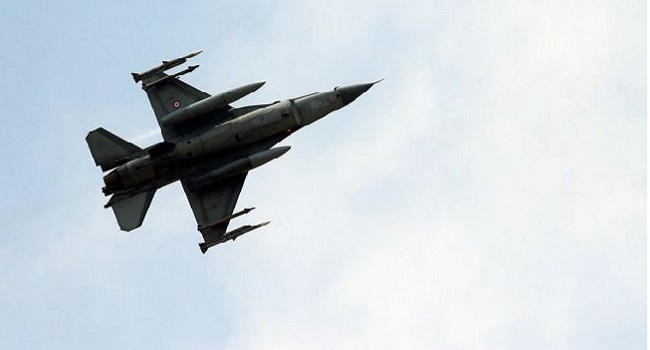 Turkish Foreign Ministry has revealed the scrambling of F-16 fighter jets after a Russian warplane violated Turkey's air space on Saturday.
The Russian fighter plane "exited Turkish airspace into Syria" after being intercepted.
The Turkish Foreign Minister spoke to his Russian counterpart, as well as Ministers from other NATO countries.
Russia has been carrying out air strikes in Syria in support of President Bashar Al-assad.
The Russian air campaign began on Wednesday with Moscow insisting it was targeting Islamic State (ISIS) positions. But Syrian activists said that Russian planes have also targeted other Syrian groups opposed to President Assad.
Turkey's Military said that they did not know the nationality of the plane which its jets patrolling the Syrian border encountered on Sunday.
On Monday, Russia said it had "continued performing pinpoint strikes" on ISIS targets in Syria, carrying out 25 sorties and hitting nine ISIS targets.
Among those targets was a Communications Centre in Homs and a Command Centre in Latakia, it said.
NATO said that its Secretary-General, Jens Stoltenberg, would meet the Turkish Foreign Minister at the organisation's headquarters in Brussels later on Monday.