Health Ministry Dismisses Calabar Ebola Outbreak Rumour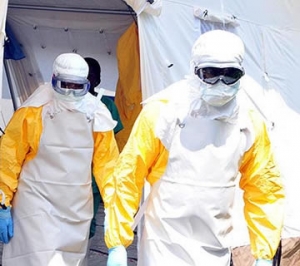 The Federal Ministry of Health has dismissed reports of the resurgence of Ebola in Calabar, Cross River State, as a mere rumour.
The Permanent Secretary at the Ministry of Health, Mr Linus Awute, told journalists in Abuja that the story which has been making the rounds since Wednesday was a case of an undergraduate student of the University of Calabar who fell ill and was admitted into the university's teaching hospital.
According to him, although the patient who died seven hours after admission, had symptoms similar to that of the Ebola virus, results from tests already conducted proved negative.
He, however, told the journalists that further test on the blood samples of the deceased was being carried out at the Redeemers University laboratory to identify the nature of the disease that killed the student.