Djokovic To Face Nadal In China Open Final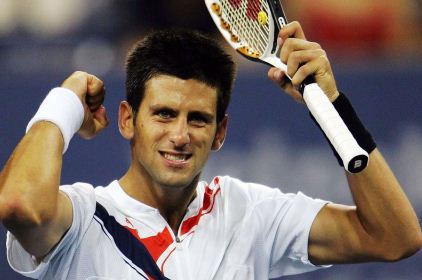 World number 1, Novak Djokovic, has qualified for the final of the China Open, after claiming straight-sets win.
Djokovic extended his unbeaten winning run in the Chinese capital to 28 matches with a 6-2 6-3 win over David Ferrer of Spain.
Djokovic had been dominant for most of the season, winning three Grand Slam titles and dropping only 14 games in four matches in China.
Djokovic faces Rafeal Nadal in Sunday's battle and it would be the 45th meeting of a long-term rivalry between the two. Although Nadal leads 23-21, the Serb has won six of the last seven.
Nadal qualified for the final after a 7-5 6-3 win over Italy's Fabio Fognini.
Although Fognini had beaten Nadal three times in 2015, including in the US Open third round, the Spaniard held his nerve to set up a meeting with the Serbian.