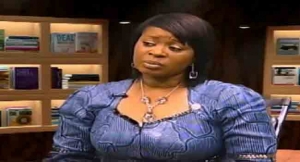 Wife of the Ogun State Governor, Mrs Olufunso Amosun, has challenged government at all levels, corporate organizations and individuals to stand up against breast and cervical cancer which have continued to pose serious  public health issues in Nigeria.
Mrs Amosun gave the challenge in Abeokuta, the Ogun State capital, after a campaign on cancer awareness and screening for tertiary school students and women across the state.
While promising that the current administration would settle the surgery bills of those detected to have the disease, she urged the women to embrace healthy lifestyles in order to maintain good health.
Experts at the awareness programme also recommended a comprehensive approach to cancer prevention and control.
They agreed that cancer prevention and control should involve health education, as well as vaccinating girls before initiation to sexual activeness.