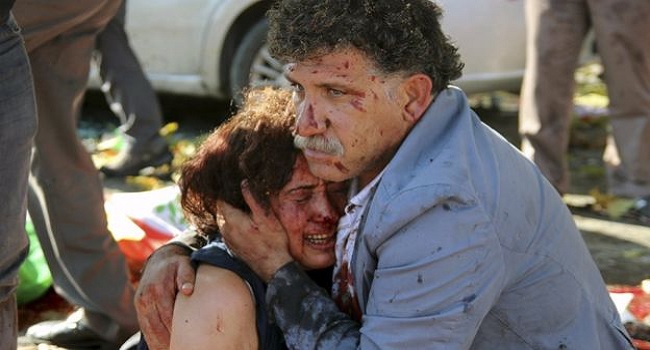 A day after a deadly bomb attack on a rally for peace in Ankara, Turkish air force planes have attacked Kurdish militants.
The military aircraft pounded Kurdistan Workers Party (PKK) targets in both the south-east and over the border in northern Iraq.
At least 95 people were killed in Saturday's twin bombing in the nation's capital, making it the deadliest such attack in years.
Security sources say they suspect the Islamic State (IS) group was behind the attack.
The Air Force struck after the government rejected a new ceasefire announced by the PKK on Saturday.
Turkey was already tense before the attack, with a snap general election slated for November 1.