Kano Police Parade Suspected Cattle Rustlers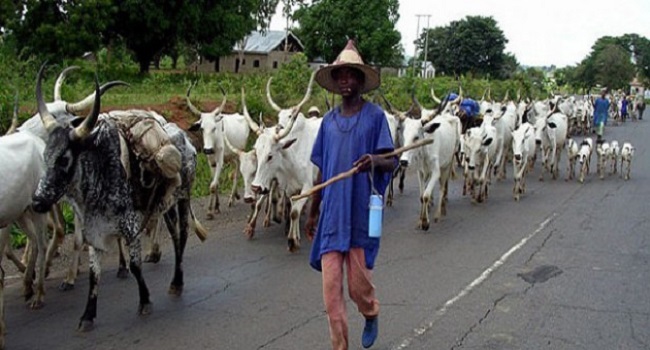 It has been operation war against cattle rustlers in Kano State and the Emir of Kano, the Governor and the State Commissioner of Police seem all united on this matter.
About 78 suspected cattle rustlers are in the Police custody and are being quizzed on the whereabouts of their colleagues.
The Kano State Police Command has also recovered 818 cows from the suspected cattle rustlers.
Parading the suspects to the State Governor and the Emir of Kano on Sunday, the Police Commissioner, Musa Katsina, said that a leader of the syndicate was killed during an encounter, as few policemen also sustained minor gun shot injuries.
Channels Television's correspondent in Kano, Idris Jibrin, reported that the State Government had set up a committee to liaise with the Police in handing over the cows to the original owners.
In their battle against the cattle rustlers, the Police recovered additional 87 sheep, three AK 47 rifle, 22 ammunition, one English single-barrel rifle, one pump-action rifle, two English pistols as well as large quantity of drugs.
Disturbed by the increasing cases of cattle rustling, the State Governor, Abdullahi Ganduje, said that Government would continue to support the Police in their attempt to root out all criminals in the state and environs.
Mr. Ganduje further said that no one convicted for cattle rustling, armed robbery or other related criminal activities would go free.
The Emir of Kano, Muhammadu Sanusi II, also called for speedy execution of the suspects.
Emir Sanusi warned that the State Government, The Emirate Council, Police and all other relevant security agencies should continue to gang up against cattle rustling and any other form of criminal activities in the state.
"These people are supposed to be executed in accordance with the Islamic laws because they killed, they raped and robbed people of their cattle and other valuable items.
"I therefore call on courts to do the right things and in accordance with the law," he said.
The Emir also urged residents to continue to cooperate with all security agencies by reporting any suspicious individual to either the Police, village heads or community based organizations for immediate actions.