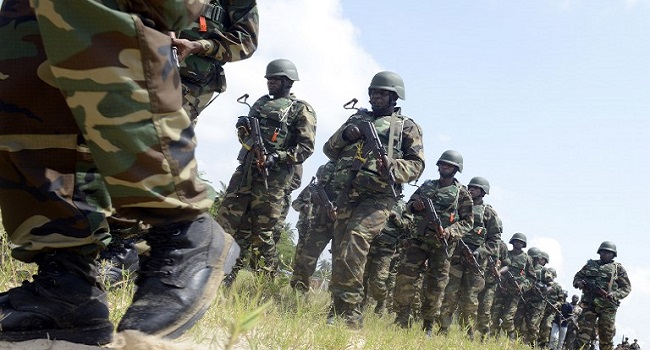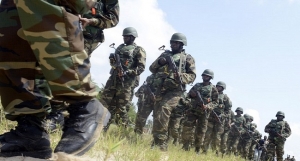 The Nigerian Army has issued what it calls a 'final warning' to Boko Haram terrorists, asking them to surrender or face full defeat by December 2015.
The Acting Director, Army Public Relations, Colonel Sanni Usman, also called on the international community to join in demanding that the terrorists should surrender, as the military would not tolerate any unnecessary criticism for actions that would be taken after.
The warning is coming a day after the Service Chiefs met with President Muhammadu Buhari  to discuss the success and the challenges facing the military in the war against terror.
President Buhari had in August mandated the military to end the activities of Boko Haram terrorists in the north-east within three months.
At the meeting held at the Presidential Villa, Abuja on Monday, President Buhari received an assurance from the Service Chiefs that the December deadline would be met.
While briefing reporters after the meeting, the Chief of Defence Staff, General Abayomi Olonisakin, said the meeting had become necessary to review the operations of the military after 60 days into the new order.
"Boko Haram will be flushed out," he said.
General Olonisakin said the mandate would be delivered, in spite of the challenges of weather and logistics.
In September, some 200 members of the Boko Haram sect surrendered to the Nigerian Army.