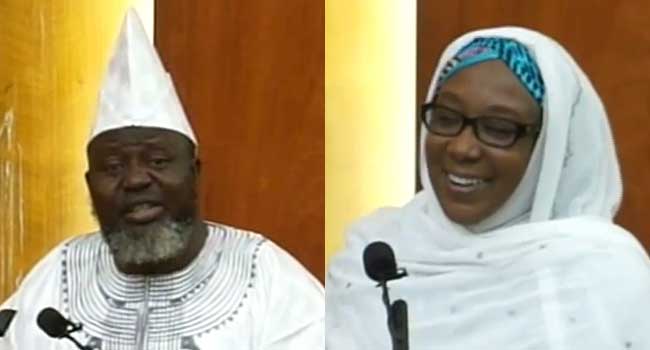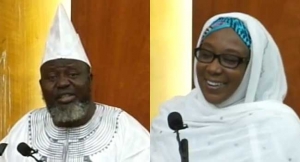 The ministerial nominees from Oyo and Yobe states, Mr Adebayo Shittu and Mrs Khadija Abba Ibrahim, have been screened by the Senate and asked to take a bow and leave.
Shittu took a bow and left after he had answered several questions from the senators, ranging from religion to politics, activism and governance.
Shittu addressed the perception that he was a religious extremist by stating that he has never been indicted by any panel of inquiry for religious intolerance as he is not a fanatic or a religious extremist.
He revealed that his secretary for many years is a Christian and wife of a Pastor with whom he has had a cordial working relationship.
Adebayo Shittu, who has served as a legislator, commissioner and Attorney-General in Oyo State, noted that his personality did not hamper his past political successes.
While affirming his commitment to seeing Nigerians live a moral life, he was of the view that religion should be made compulsory in educational institutions.
Answering questions on the possibility of being put in charge of the Ministry of Youth and Sports, Shittu said that he would ensure that grassroots sports is developed to the maximum as this remained the best way to develop the sector.
Mrs Abba Ibrahim's screening, however, took less time as she was asked to take a bow and leave after a dramatic exchange of banters among the senators, one of whom is the nominee's husband, Senator Bukar Abba Ibrahim.