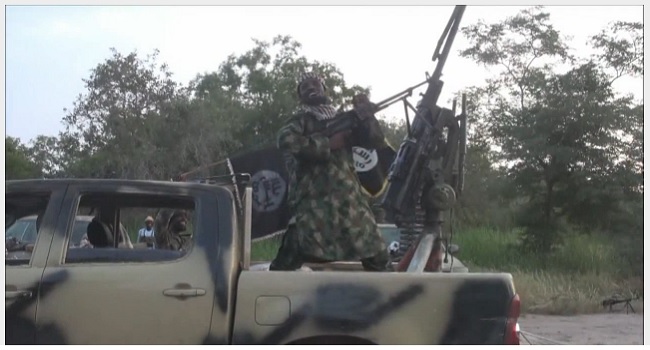 The military has cautioned residents of Mubi in north-east Nigeria and its environs against raising false alarm of intended Boko Haram terrorists' attack on the town.
In a statement by a military spokesman, Captain A. Badare, the military said it had noticed that some unpatriotic members of Mubi community in Adamawa State were in the habit of raising false alarm of intended attacks.
'Causing Confusion'
"Such persons do so with the intention of causing confusion in the town in order to create avenue for them to loot or steal public properties.
"This attitude is highly unacceptable, as it is capable of causing commotion in the town which the terrorists can exploit to attack the town," the statement read.
The military warned that "henceforth, any person or group of persons caught spreading false alarm of impending attack on the community would be arrested and prosecuted in accordance with the provision of Terrorism (Prevention) Act 2011".
Captain Badare said that the security agencies had put measures in place to 'apprehend such unpatriotic persons'. He reassured the general public living or pursuing their lawful businesses within Mubi and its environs that the security agencies were committed to ensuring their safety.
The military further urged Nigerians to pass any genuine information which would aid the security agencies in discharging their constitutional duties of protecting of lives and property of the citizenry.
As a measure to guard against attacks on mosques within the community, Captain Badare implored all Muslims faithful to provide perimeter and access control measures within their various mosques and other places of Islamic activities.
He said this would forestall the chances of insurgents gaining access for suicide attacks.
On Friday, two suicide bombers attacked a mosque in Yola, killing 16 persons.
No group has claimed responsibility for that attack, but the Boko Haram terrorist group is largely suspected.