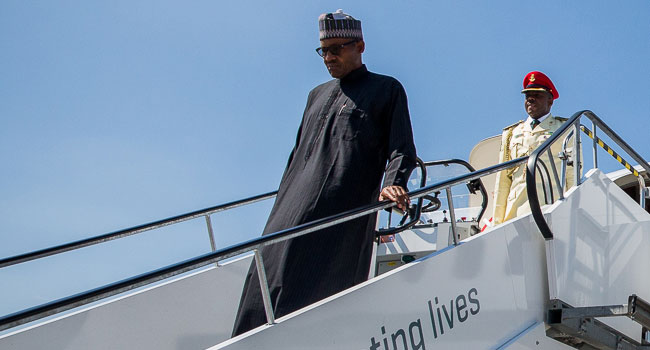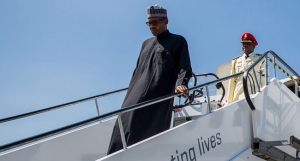 Nigeria's President has arrived in India, where he is expected to participate in the 3rd summit of the India-Africa Forum slated to hold in the city of New Delhi.
President Muhammadu Buhari would hold bilateral talks with the Indian Prime Minister, Mr. Narendra Modi and other senior Indian government officials tomorrow (Wednesday), ahead of the opening of the summit on Thursday.
After the bilateral talks with the Indian Prime Minister, the President is scheduled to also meet with business executives of Indian companies, who have existing or prospective interests in Nigeria.
Issues expected to be discussed at the summit include climate change and international terrorism, measures aimed at boosting joint collaboration to accelerate the pace of socio-economic development in Africa and India, as well as efforts towards alleviation of poverty, disease and illiteracy.
President Buhari is scheduled to return to Abuja on Friday, October 30.