The Nigerian Army has published the photograph of 100 suspected insurgents declared wanted by the 'Operation Lafiya Dole'.
The Chief of Army Staff, Lieutenant General Tukur Buratai, made a public show of the suspected terrorists' images in Maiduguri on Wednesday at the closing ceremony of a three-day engagement, organised for Army Public Relations Officers from across Nigeria.
'Winning The War'
The Army Chief said that troops on the front lines were doing all they could to put an operational end to the counter terrorism war.
Lieutenant General Buratai, however, said that the insurgents had been greatly decimated, assuring Nigerians that 'the Army is winning the war'.
He, nonetheless, stressed the need for the recognition of the sacrifices being made by federal troops on the front lines.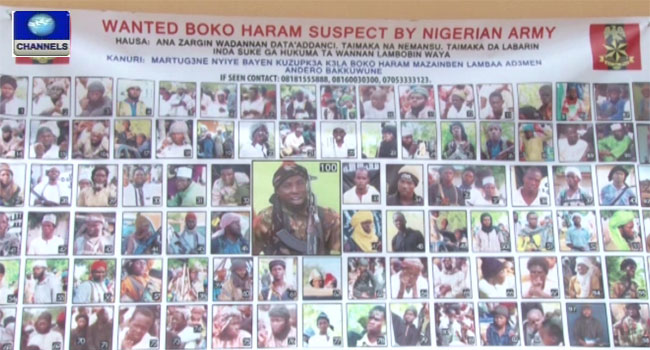 Lieutenant General Buratai urged Nigerians to show patriotism and support the efforts of the Nigerian military by providing information that would lead to the arrest of suspected insurgents.
He also said that the December deadline required the cooperation of all Nigerians to achieve the desired results.
President Muhammad Buhari had in August given the army a three-month ultimatum to end insurgency in the north-east which was later extended to December 2015.