Troops in north-east Nigeria have carried out a successful raid on suspected Boko Haram terrorists' camps at Bulajilin and Manawashe villages along Bita and Damboa road at the fringes of Sambisa Forest in Borno State.
Thirty suspected Boko Haram terrorists were killed in the raid that took place on Tuesday by Troops of 28 Task Force Brigade Nigerian Army deployed at Bitta and Pridang.
According to a statement by the Defence Headquarters, the unit also rescued 338 persons that were held captive by the terrorists in the enclaves.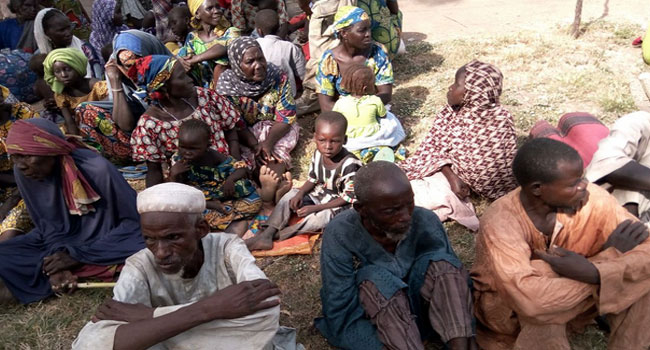 "Troops also recovered arms and ammunitions during the raid operation which include one General Purpose Machine Gun and two Dane Guns, 150 rounds of 7.62mm (NATO), six boxes of 7.62mm (NATO) and three cutlasses," the statement read.
Suicide Bombing Mission
In a related development, troops based on a tip-off, ambushed and killed four suspected Boko Haram terrorists on a suicide bombing mission to Gubula, Madagali Local Government Area in Adamawa State.
Apart from two AK-47 rifles recovered, the troops also recovered some Unexploded Ordinances, mortar bombs and cash totalling 153,385 Naira.
The raid operation on the suspected Boko Haram Terrorists enclave coincided with the Chief of Army Staff's operational visit to the Brigade Headquarters in Mubi.
"The successful clearance operations and ambushing of the terrorists have further degraded them and saved the lives of so many innocent victims of their suicide bombings," the Defence Headquarters said.
The military further tasked Nigerians on continued vigilance, security consciousness and cooperation with the military and security agencies to enable them successfully defeat the terrorists.
President Muhammadu Buhari in August mandated the military to end the activities of the Boko Haram terrorists in the north-east by December.