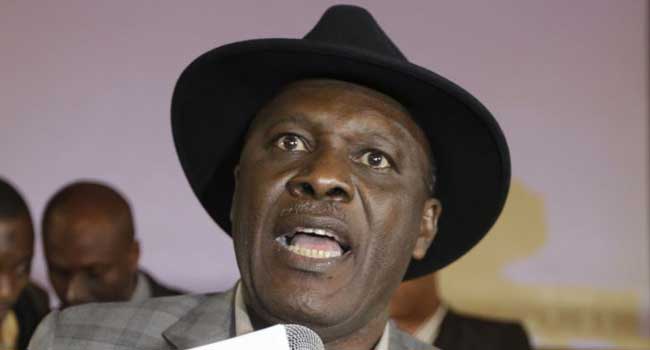 Former Minister of Niger Delta, Mr Godsday Orubebe, is to be arraigned before the Code of Conduct Tribunal on four counts of false assets declaration and bribery.
Mr Orubebe is being charged by the Code of Conduct Bureau for alleged failure to declare landed property in Kyamu and Asoko district, both in Abuja, on assumption of office as minister on September 26, 2007.
In the other counts, Mr Orubebe is also facing charges of allegedly accepting bribes totalling 70 million naira from one Pastor Jonathan Alota for the award of contracts in favour of his company.
The former Niger Delta Minister is to appear before the Justice Danladi Umar-led Code of Conduct Tribunal on November 9, 2015.
Mr Orubebe's name was in the news after the Presidential election of March 28.
On 31 March 2015, Orubebe, acting as a polling agent for the Peoples Democratic Party, tried to disrupt the proceedings of the 2015 presidential election collation.
At the centre in Nigerias capital, Orubebe alleged that the chairman of the Independent National Electoral Commission, Attahiru Jega, had taken side with the opposition political party, All Progressives Congress.
He, however, subsequently apologised to Nigerians over his conduct by tendering an unreserved apology urging them not to follow in his footsteps and explaining that he regretted his action.