Agency Working To Reverse Poor Rating Of Port Harcourt Airport
The Federal Airports Authority of Nigeria (FAAN) says it is working to reverse the poor rating of the Port Harcourt International Airport and ensure it meets international standard.
At a tour of the airport, after it led a group of worst airports around the world in a rating by sleepinginairports.net, the Managing Director of FAAN, Saleh Dunoma, said that a remodeling of the airport was ongoing, as the structure hosting the domestic wing within the terminal was meant to be a temporary one.
He said efforts were on to complete the international terminal by 2016, equipped with state-of- the-art facilities.
"When we finish all these projects it will make a great difference, he said, appealing to the airport users to bear with the agency," Mr Dunoma said.
At the local terminal, a passenger said the airport was in a bad shape and urged the government to urgently renovate the airport.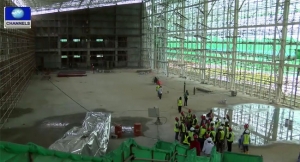 "It is an eyesore. The neglect is wrong, bearing in mind that the airport was an international airport for the south-south region," the passenger said.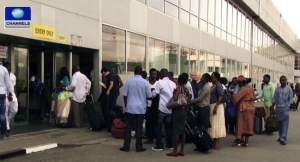 Aside from the airport in Port Harcourt, two other Nigeria's airports – Abuja, Nnamdi Azikiwe International Airport, and Lagos, Murtala Muhammed International Airport, – showed up in the survey result showing the worst airports in Africa.
The Abuja airport was at the seventh position while the Lagos airport was at the 10th position.