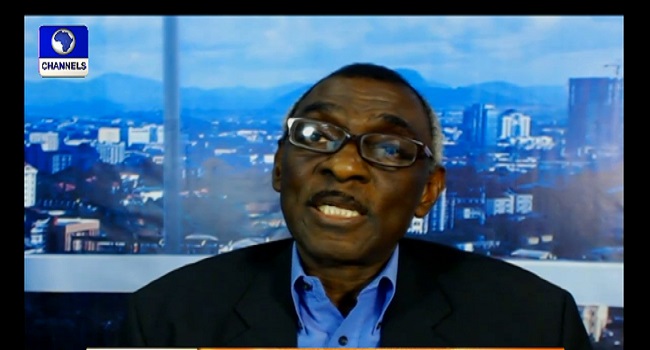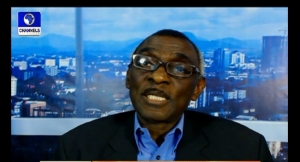 A Nigerian Economist has disagreed with the claims that the country is broke.
Speaking on Channels Television's Sunrise Daily, Professor Olaseni Akintola-Bello said that the statement which was credited to President Muhammadu Buhari only meant that the country needs to be more prudent.
"If the President said Nigeria  is broke, it doesn't mean the country doesn't have money, but means that there are certain priorities that would take precedence over certain items of expenditure.
"If he feels paying ministers is a discretionary expenditure, it is within his power to decide he wants to concentrate on non-discretionary expenditure like moving the economy forward, revenue collection and to prosecute programmes."
The Professor of Economics stressed that the country does not have money to do all it wants to do, but by creating fiscal space which means restructuring existing programmes in order to create rooms for prioritised programmes, it could achieve a lot.
He also debunked claims by some ministries that the Treasury Single Account (TSA) has caused them lack of running cash.
" People tend to complain when something new is being introduced. Nigeria is not the only country operating TSA and they are operating it successfully," he said.
The Economist, however, stressed that the federal system should be revisited.
"What is the federal government doing with Agriculture? (They need) to concentrate on research and move the agriculture sector forward.
"We also have federal universities and schools in states, are we not duplicating resources?
"If the federal government prioritizes the education sector, it ought to give the states the directives to follow as to the standard of education to follow.
"If the states do not comply with the directives given them in terms of educational activities, their grants should be withdrawn from them through the bodies controlling them like the Universal Basic Education Commission and the State Universal Basic Education Board.
"I think it is high-time we used a very viable grant system rather than having a system where we create pockets of expenditure, ministries or department", he stressed.
Informal Economy
Professor Akintola-Bello also opined that President Buhari should prioritise his plans for the country.
"We know that most Nigerians reside in rural areas, what I would advise is that the President transforms the rural economy.
"The President should also tackle issues of the informal economy; that is where majority of the poor are.
"There must be a proper programme of the informal sector development.
" I agree that all these are in line with the President's mission to curb unemployment in the country, but through these means, all could be achieved.
"We need to have a change in our rural policy paradigm; personal hygiene, behaviour, education, agriculture to mention of few", he said.