Egypt's President Sisi Defends Sweeping Security Laws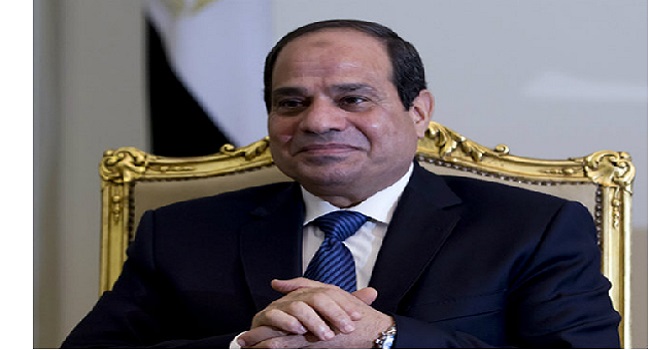 Egypt's President, Abdul Fattah al-Sisi has defended Egypt's sweeping security laws, insisting he is still taking the country on a path to democracy.
Ahead of a visit to the UK, Mr Sisi said that the laws were imposed because Egypt was being threatened by extremist groups and feared the collapses suffered by its neighbours.
He also underlined that Egypt's situation is different to that of Europe.
The retired field marshal led the army's overthrow of President Mohammed Morsi in 2013 following mass protests.
The President said critics in the West had to appreciate the threats faced by Egypt, where jihadist militants killed at least 600 security personnel over the past two years.
"Give me the environment in Europe to be available here in Egypt, and you will never need anything of the kind," Mr Sisi insisted.
What millions of Egyptians wanted most of all, he added, was a decent standard of living.
"It's fine to check on human rights in Egypt. But the millions who are in difficult economic conditions – wouldn't it be better to ask about them?"
President Sisi also stressed that the hundreds of people sentenced to death in connection with the unrest surrounding the overthrow of Mr Morsi were unlikely to be executed, either because they were convicted in absentia or due to the appeal process.
The UN alleges that fair-trial guarantees appear to be increasingly trampled upon in Egypt, while the Brotherhood has said the trials of its leaders and supporters are politically motivated and attempts to give legal cover to a coup.