Taiwan, China To Hold Historic Summit In Singapore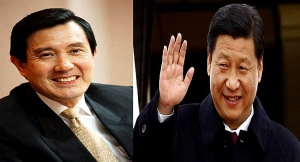 Taiwan's President, Ma Ying-Jeou, says he will be meeting with his Chinese counterpart, Xi Jinping, in Singapore on Saturday.
Being the first ever meeting between leaders of the two countries, history is about to be made in Asia as both leaders said the talks would focus on relations across the Taiwan straits.
China has claimed sovereignty over Taiwan since 1949, when the nationalist government fled to the Island after defeat by the communists.
However, ties have improved since President Ma took office in 2008.
The Chinese government claimed Taiwan as part of its territory and threatened to counter any move for outright independence by military force.