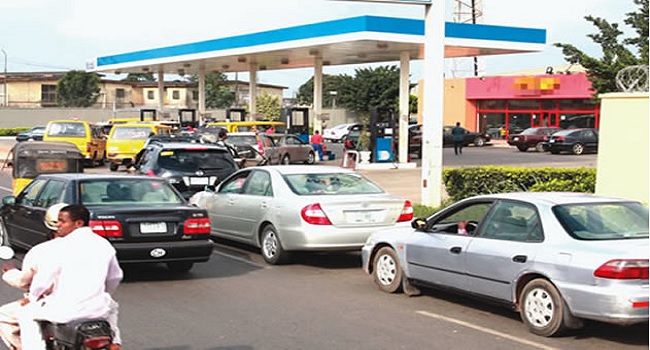 Major oil marketers are blaming the current fuel scarcity on depot owners who now sell to the marketers at N91.00 instead of the control price of N76.50 kobo to enable them sell to motorist at N87.00.
The Department of Petroleum Resources (DPR), Controller for Nasarawa\Benue States, Mr Benjamin Ewuga told Channels Television that investigations and information gathered from the marketers so far, implicates some depot owners.
According to the DPR report, Mr Ewuga said, it is gathering proof against depot owners identified to be selling the product for as high as N97.00 per litre to marketers for further sanctions.
Most fuel stations in Makurdi, the Benue state capital, including the NNPC Mega station have been shut to motorist, some of whom went out as early as 5.00AM to queue with the hope of buying the product.
While most of the fuel stations are closed to motorists, the only station dispensing fuel at N87.00 in Makurdi, experiences long queues.