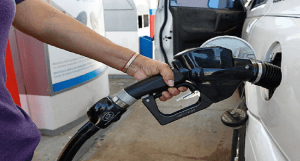 The Department of Petroleum Resources (DPR) has shutdown no fewer than 23 fuel stations in Jos, Plateau State, for various offences during an inspection exercise carried out by the organisation.
This comes as part of the DPR's statutory duty of monitoring sales of petroleum products to ensure that there is strict compliance and adherence to regulations across Nigeria.
DPR Operations Controller in Jos, Caesar Douglas, told Channels Television that some of the marketers had been engaging in illegal activities ranging from hoarding, selling above government approved prices as well as diverting petroleum products and operating without license.
Mr Douglas maintained that each of the offences committed by the marketers carried different penalties ranging from total closure to fines as well as prosecution.
A motorist, James Ahmadu, lamented that the unpleasant activities of some of the marketers had resulted to scarcity of the product in the capital city, which had made motorists stayed for hours before getting the product.
The exercise, which is a continuous one is part of strategies by the DPR to monitor sales of the products and curb hoarding especially during the festive seasons and avoid the artificial scarcity that have been associated with the period.