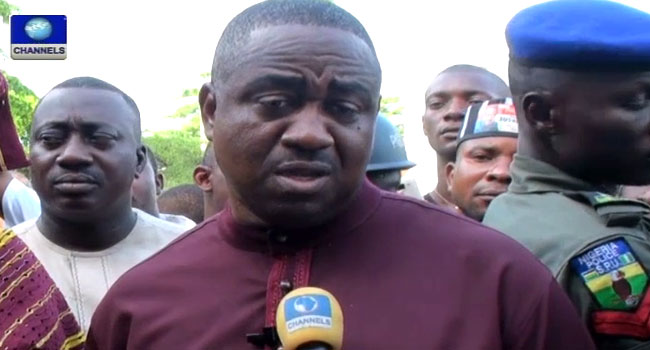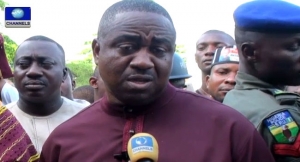 The former Governor of Benue State, Mr Gabriel Suswam, has denied allegation of corruption against him, saying it is a politically motivated effort to demonise his time in office as the Governor of the state.
Addressing reporters on Sunday in the State, days after reports that he would be arraigned by an anti-graft agency were published, Mr Suswam referred to the stress in the office of a Governor and said that 24 hours in office was enough to send any public officer to jail.
Not A Saint
He further asked those calling for his prosecution to know he is also human and not a saint.
Mr Suswam made the statements at a thanksgiving service held in his honour at the Holy Ghost Catholic in Makurdi by the Peoples Democratic Party caucus in the Benue State House of Assembly.
The ceremony was held to mark his eight years in office which ended in May, 2015.
The embattled former Governor also spoke on his preparedness to answer to the corruption charges brought against him by the Economic and Financial Crimes Commission, but regretted the misleading information carried by the media about his purported arraignment.
"It is for the people of Benue state to judge. It is not for us to play politics with it. There were lots of milestone that we achieved in the last eight years under my leadership. I believe that the people know it.
"What the political elite in the opposition are trying to do does not reflect what is on ground. But if you go across the entire state, my footprints are all there. It is not something that is in doubt by anybody.
"Forget about the politics of trying to make me become a project," the former Governor told Channels Television's reporter.
He advised the current government to concentrate on delivering the promises made to the people.
Mr Suswan said that he had been given charges but that a date had not been fixed for hearing.