DSS Arrests Boko Haram Suspect In Borno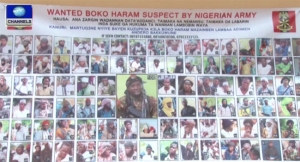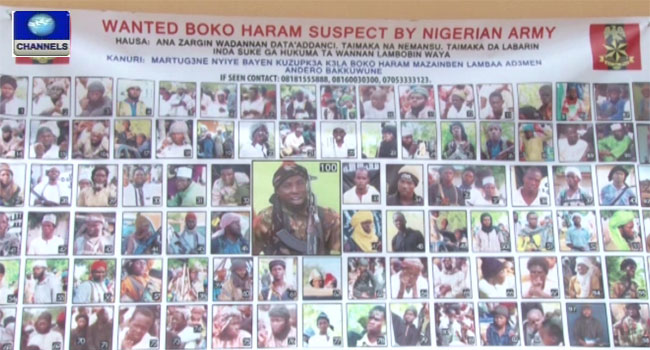 The Department of State Services (DSS) has arrested another suspected high profile Boko Haram terrorist, Danladi Abdullahi, at Moduganari area of Maiduguri metropolis in north-east Nigeria.
Mr Abdullahi was arrested on Saturday by the State Command of the DSS in the capital city of Borno State.
Although, the captured suspect is still being interrogated, it has been positively established that he is suspect number 26 on the list of the suspected Boko Haram terrorists declared wanted by the Nigerian Army.
Collective Responsibility
A statement by a military spokesman, Colonel Sani Kukasheka, said that the Chief of Army Staff, Lieutenant General Tukur Buratai, had commended the DSS, especially the Borno State Command, for the arrest, their resilience and continued support and cooperation in the fight against terrorism and insurgency.
"The DSS has over time proven to be dependable and partners in the quest for a secured Nigeria," the statement read.
"We would also like to reiterate that the fight against this security menace is a collective responsibility, therefore, we shall continue to solicit for public's support, cooperation and understanding, as we finally quench the remaining dying embers of the Boko Haram terrorists in our country.
"We should all be more vigilant and security conscious to enable us all enjoy a better and more secure Nigeria," the military further stated.
The Nigerian Army on October 28 published the photograph of 100 suspected insurgents declared wanted by the 'Operation Lafiya Dole', a military formation fighting against the terrorists in the northern part of Nigeria.
The Chief of Army Staff made a public show of the suspected terrorists' images in Maiduguri at the closing ceremony of a three-day engagement, organised for Army Public Relations Officers from across Nigeria.
Mr Abdullahi is the third wanted suspect to have been arrested after the release of the 100 names. Two of the suspects were arrested on November 9.