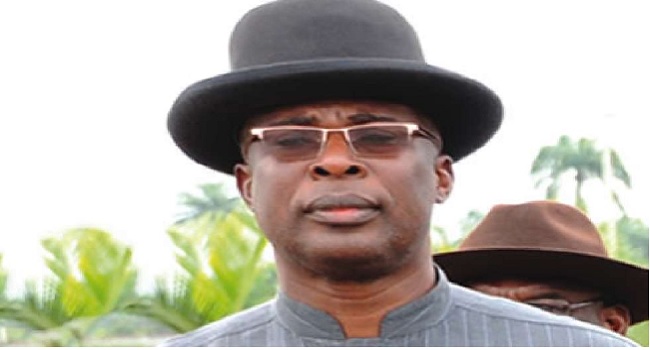 The All Progressives Congress (APC) governorship candidate in Bayelsa State, Timipre Sylva, has promised communities development if elected.
Mr Sylva made the promise on Thursday during the party's campaign in four riverine communities in the state.
The former Governor said that the state required a government that could represent the people of the state at the centre.
He promised the four communities that he would continue with the developments he started during his first tenure, paying special attention to the development of roads to connect them to the rest of Bayelsa State.
The campaign team arrived at Aghoro community, where the leadership of the party in the state wooed voters.
Some of the leaders of the community, however, gave reasons for supporting the aspiration of Mr Sylva.
The next stop was at Ngodo Ekelega, where the governorship candidate was presented with a special wrapper and lantern as a symbol of a guiding light.
The campaign train made its next stop at Isampou where the former Governor promised that the community would not be neglected by his administration.
The campaign made its final stop at Aleibiri, where supporters received the APC candidate with songs and dance.