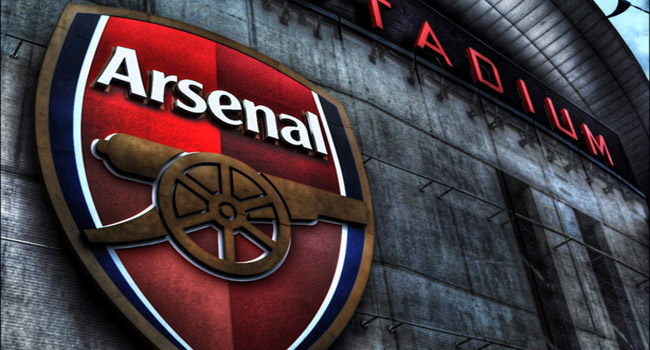 Arsenal missed the chance to go top of the Premier League as West Brom came from behind to win 2-1 at the Hawthorns on Saturday.
Olivier Giroud headed home Mesut Ozil's free kick to put the Gunners in front, but a James Morrison volley and a Mikel Arteta own goal turned things around in a five-minute spell before the break.
Late in the game, Arsenal were awarded a penalty after Sanchez was felled in the box but Cazorla slipped as he took it and the ball sailed over the bar.
Arsenal kept knocking for the remainder of the game but failed to salvage the situation.
Wenger told the media after the match, "It was a bad afternoon, we missed a penalty, we gave a goal away on set-piece, that is perfect to make your afternoon a nightmare and we missed open goal chances.
"I believe that West Brom were strong in the fight and they had 100% commitment as well and you have to give them credit for that. But overall I felt it dropped a huge blow when we scored and we just had to make sure they didn't come back with an easy goal and that is where we were disappointed today.
"But I cannot be mad at the team because they gave what they could until the last minute but we lost a bit of focus at 1-0 – at 35 minutes we were 1-0 up and then at 45 we were 2-1 down. Our defending on that level was very, very poor."
The result means Arsenal have not yet won in November in all competitions, as they turn their attention to the Champions League clash with Dinamo Zagreb in midweek.
In another shocking result on the day, Liverpool trashed Manchester City 4-1 at the Etihad, helping Leicester City move top of the table with a 3-0 win over Newcastle United.
Meanwhile, Diego Costa ended a three-match losing streak for Chelsea as the champions picked up a 1-0 victory over Norwich City.
The striker halted his own barren run of 603 minutes without a goal in all competitions to lift Chelsea spirits at Stamford Bridge.
EPL Results
Watford 1 – 2 Manchester United
Chelsea 1 – 0 Norwich City
Everton 4 – 0 Aston Villa
Newcastle United 0 – 3 Leicester City
Southampton 0 – 1 Stoke City
Swansea City 2 – 2 AFC Bournemouth
West Bromwich Albion 2 – 1 Arsenal
Manchester City 1 – 4 Liverpool