Crime In Nigeria's Territorial Boundaries To End Soon – Navy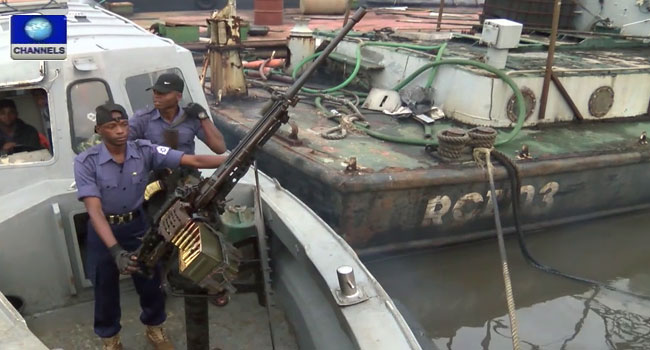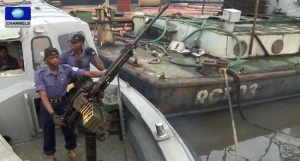 The Eastern Naval Command of the Nigerian Navy has reiterated its commitment to increasing security on Nigeria's water to put an end to crime in the nation's territorial boundaries.
The Flag Officer Commanding (FOC), Eastern Naval Command, Rear Admiral Atiku Abubakar, made the statement while addressing reporters at the end of a sea inspection, code named, 'Operation Mamaki'. In the operation, personnel undertook gun exercise, communication pattern, interrogation of vessels and helicopter training.
According to him, the essence of such operation is to strengthen Naval Personnel, reduce illegal oil bunkering and protect the nation's mineral and natural resources.
Six ships participated in the operation, which was conducted within the Eastern Naval Command Maritime area from Calabar and Bonny fairway to the Brass terminal.
The Director of Operations at the Naval Headquarters, Rear Admiral Essien, maintained that the exercise by the fleet showed the readiness of the Eastern Naval Command to combat crime at any given circumstances.