Belgium Charges Man Over Paris Attacks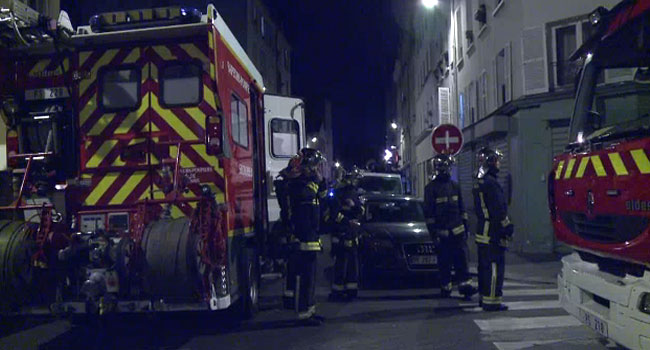 The police in Belgium have charged a fourth suspect with terrorism offences related to the deadly attacks on Paris.
The Federal Prosecutor's Office said on November 23 that the man, who was not identified, was detained in a series of police raids in Belgium late on the previous day.
Fifteen other people arrested in the raids were released without charge after being questioned.
The prosecutor's statement said the man had been charged with "participating in activities of a terrorist group and with [a] terrorist attack."
Of the other five people arrested on Monday morning, two have been released, while "further enquiries" are under way regarding the others, the prosecutor said.
Belgium had already charged Mohammed Amri and Hamza Attou with aiding fleeing Salah Abdeslam, who is suspected of participating in the Paris attacks.
Abdeslam, 26, a Brussels barkeeper whose elder brother blew himself up during the Paris attacks, has been the focus of a manhunt by French and Belgian authorities.
French police said an object that appeared to be an explosives belt was found in a bin in the Paris suburb of Montrouge on Monday. The item is being examined.
Mobile phone data suggest that Salah Abdeslam – whose brother died in the attacks – was in that area late on the night of the attack.
The November 13 coordinated assaults in Paris, claimed by Islamic State (IS) militants, left 130 people dead.
A third, unnamed suspect had also been charged.