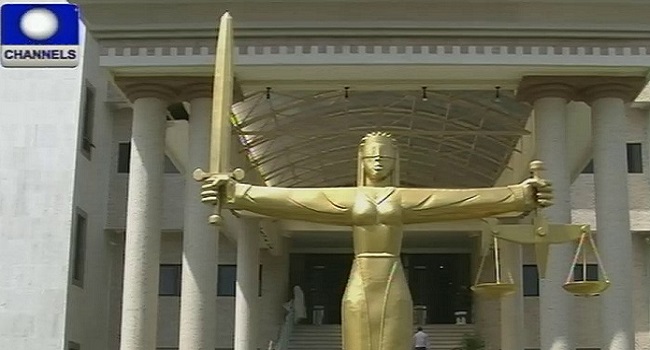 The Governor of Kogi State, Captain Idris Wada, has filed a suit at the Federal High Court in Abuja, seeking to stop the substitution of the late governorship candidate of the All Progressives Congress (APC).
In the suit, the Governor is asking the court to stop the Independent National Electoral Commission (INEC) from conducting the proposed supplementary elections with a 'substitute candidate' to be fielded by the APC.
In a 15-page originating summon filed by Chris Uche, the Governor and the Peoples Democratic Party (PDP) want the court to determine the legality or otherwise of the decision of the APC to substitute its candidate.
The APC candidate, late Mr Abubakar Audu, died a day after the November 21 election, few hours before the Kogi governorship election was declared inconclusive by INEC.
The plaintiff is also praying the court to declare as illegal the decision of the APC to substitute its candidate after the governorship candidate of the party died.
In the alternative, the plaintiff is asking the court to order a fresh governorship election within a specified period.
The INEC had said that the APC would be required to fill the vacancy created by the death of its candidate before it would organise the supplementary election on December 5.
Also giving his view about the next action after the election was declared inconclusive, the Attorney General of the Federation and Minister of Justice, Mr Abubakar Malami, said that the APC could substitute its candidate in the Kogi State governorship election.
Mr Malami said section 33 of the Electoral Act provided for such substitution.
On Tuesday, the PDP kicked against Mr Malami's statement, saying it was unlawful and an attack on Nigeria's democracy.
The party also asked the INEC to declare the incumbent governor and its candidate the winner of the election.
Nigerian Lawyers have given divers views about the substitution of the candidate, with some saying that section 33 of the Electoral Act gives a political party the right to substitute its candidate in the middle of an election if the candidate dies or withdraws.
Others have spoken against the substitution of candidate, citing section 36 of the same Act which says substitution will only be made when the election has been concluded or before voting begins and not within the process.