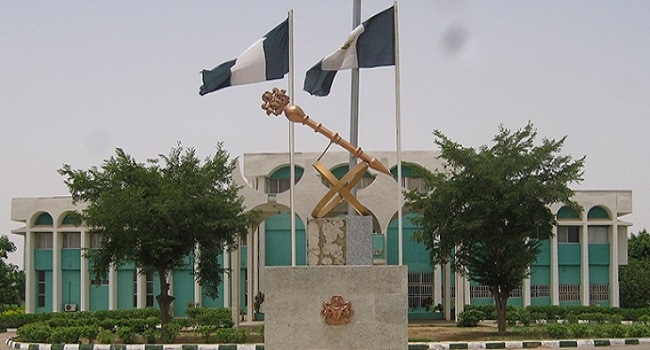 Speakers of State Houses of Assembly are meeting in Ilorin the capital of Kwara State to deliberate how to domicile the Criminal Justice Act in their respective states for fairness, orderliness and quick dispensation of justice.
The two-day conference holding at the banquet hall of Kwara Hotel had Speakers or their representatives from different States in attendance.
In his remarks, the Speaker of the Kwara State House of Assembly, Dr. Ali Ahmed, explained that the conference would amend areas of flaws that had been observed with the Federal Act.
He said that they would agree on a single model administration of Criminal Justice bill that would be enacted by each state within an agreed time frame.
Dr Ahmed hoped that the conference would lay the road map to fast track legislative steps towards state level adoption of the administration of the Criminal Justice Act.
Management Of Criminal Justice
Addressing the lawmakers at the opening of the occasion, the Kwara State Governor, Abdulfatah Ahmed, advocated for a more dynamic constitutional amendment process to enable the legislative arm modify existing laws while retaining the safeguards necessary to maintain their sanctity.
According to him, a sound criminal justice system is imperative for economic growth, political stability and social equilibrium.
Governor Ahmed called for solid foundation of good laws that could curb anti-social behaviours and other disruptive tendencies in the society.
Also at the event was the representative of the United Nations office on Drugs and Crimes, Dr. Belachew Fikre.
He said the body would continue to support the administration of Criminal Justice Act in order to promote effective management of criminal justice, quick dispensation of justice as well as protection of the rights of suspects.
The law, when fully operational, will ensure that a criminal trial begins and ends within four to six months instead of the former practice of between 12 to 15 years.