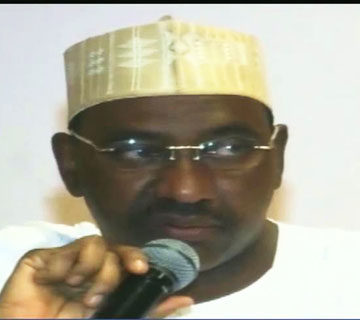 The former Minister of State for Finance under former President Goodluck Jonathan, Ambassador Bashir Yuguda, has been arrested by operatives of the Economic and Financial Crimes Commission (EFCC).
He was picked up on Monday evening in Abuja at about 4:00pm local time.
According to a source in the EFCC,  Ambassador Yuguda was questioned by a team of the EFCC operatives for allegedly receiving suspicious payments from the office of the former National Security Adviser, Colonel Sambo Dasuki, who is being investigated over a two billion dollars arms deal.
Some of the monies allegedly traced to Ambassador Bashir include 1.2 billion Naira paid to him by the office of the NSA through a company and for unclear reasons.
The former minister also allegedly received 775 million Naira from the office of the Accountant General of the Federation for unclear reasons.
He is also alleged to have received another 1.275 billion Naira from a conglomerate, Stallion Group, during the last presidential election campaign.
All these funds were allegedly transferred to him between December 2014 and May 2015.