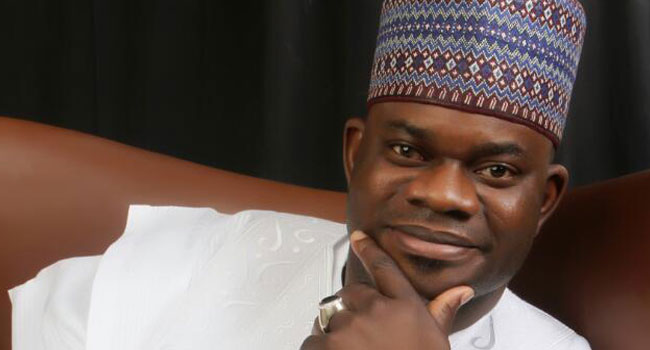 The All Progressives Congress (APC) has adopted Yahaya Bello as its candidate in the December 5 supplementary election in Kogi State
Mr Bello replaces Abubakar Audu who died before the governorship election in Kogi State was concluded on November 21.
Bello was the first runner up in the primary election in which the late Audu emerged as candidate
The running mate to the late Audu, James Faleke, disagreed with the choice of the APC and threatened court action.
Mr Faleke had vowed to reclaim the mandate of the people of the state given freely to the APC during the election, insisting that he should take over as the governorship candidate of the party. 

He had earlier on Monday chosen the son of late Audu, Mohammed Audu as his running mate, before the APC chose Mr Bello.
In Abuja, supporters of James Faleke and Yahaya Bello clashed at the party's secretariat hours after Mr Faleke chose Audu's son as his running mate.
The party's National Working Committee members, reporters and visitors at the secretariat were held hostage by feuding youths.