Bayelsa Election: INEC Reschedules Polls In Southern Ijaw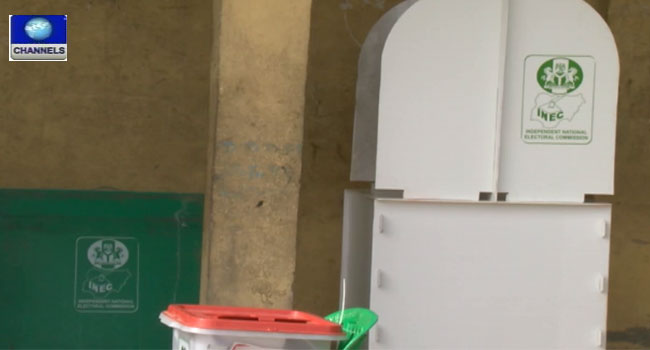 The Independent National Electoral Commission (INEC) has rescheduled the governorship election in Southern Ijaw Local Government Area of Bayelsa State.
Elections will now hold on Sunday in the area, an official of the electoral body told reporters on Saturday.
Professor Mustapha Leki, announced the rescheduled election at the headquarters of INEC in Yenagoa, the capital of the State.
"Severe Militant Activities"
He said the INEC experienced major disturbances and challenges in a number of places, especially the Southern Ijaw Local Government Area.
"These were occasioned as a result of severe militant activities. As a result of this development and working in conjunction with security agencies, our first concern is to take steps to stabilise the situation to ensure the safety of electoral officials and the security of materials," he told reporters.
He said that the development had hindered the distribution of election materials to polling units in distant places in good time for voting to commence.
According to him, the situation had been stabilised for voting to take place in the affected areas by 8:00am local time on Sunday.
Earlier, there were reported cases of violence in the area, a situation that may have prompted the decision to reschedule elections.
Some hitches had been witnessed in some areas, one of which was the malfunctioning of card readers.
A card reader in the polling unit of former President Goodluck Jonathan in Otueke failed to read his voter's card, that of his wife, Patience Jonathan and his mother.
Dr Jonathan and his wife had the same experience during the presidential election of March 28, which he lost to the candidate of an opposition party, the All Progressives Congress, Mr Muhammadu Buhari.
INEC officials at unit 039 ward 13 in Ogbia LGA located exactly opposite Dr. Jonathan's residence brought in another card reader at about 10:00am before he was accredited.
The incumbent Governor, Seriake Dickson, who is seeking a second term in office, had also raised concerns over the malfunctioning of card readers.
Earlier report indicated that violence was witnessed in some areas.