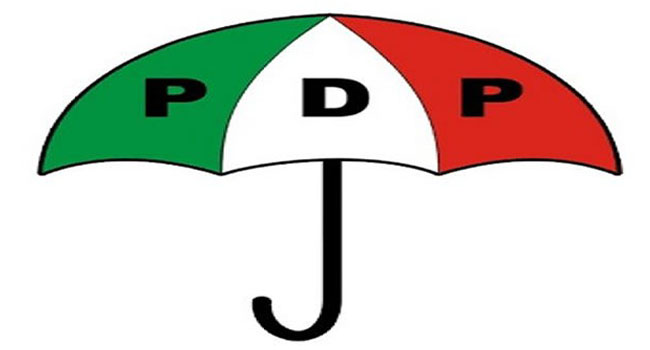 The Peoples Democratic Party (PDP) has described the Independent National Electoral Commission's declaration of Yahaya Bello, Governor-elect in Kogi State, as a waste of time, scarce national resources and ridiculous shadow-chasing.
The party has alleged that the All Progressives Congress (APC) candidate did not participate in the overall election.
The PDP claimed that INEC, in the bid to satisfy the APC-led Federal Government, has only succeeded in making a mockery of itself and the entire electoral process.
In a statement issued by the National Publicity Secretary of the PDP, Olisah Metuh, the PDP pointed out that, apart from not being a valid candidate, Mr Bello scored a mere 6885 in the supplementary election, as against the 204,877 votes polled by the PDP candidate, Governor Idris Wada, in the overall election.
According to Metuh, "The action of INEC in trying to transfer the votes earlier garnered by the dead APC candidate, Prince Audu Abubakar, to another individual is completely impractical and alien to the nation's constitution and the Electoral Act."
He further said that "the declaration by INEC that one Yahaya Bello polled the highest number of votes is an embarrassing travesty of the nation's democracy and electoral process" and should not stand.
"Not only that this individual is not in any way a valid candidate in the election, he also did not score the overall votes declared against his name by INEC and cannot be declared winner under any circumstance within the provisions of our laws," he said.
The PDP's conclusion is that Governor Wada remains the validly elected within the dictates of Nigerian laws, under the circumstance.