China Pollution: First Ever Red Alert Takes Effect In Beijing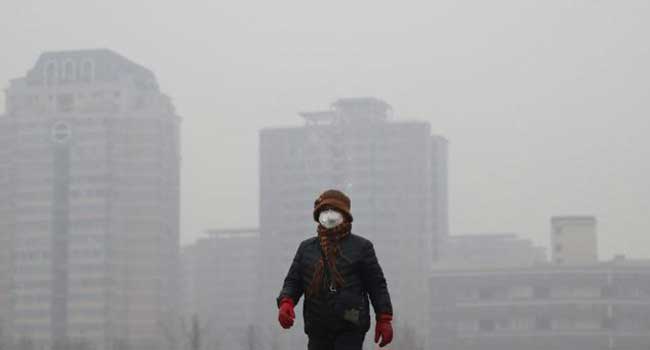 Beijing's first ever pollution 'red alert' has come into effect, as schools in the Chinese capital are closed and outdoor construction halted.
This comes as China, the world's worst polluter, takes part in talks on carbon emissions in Paris.
The alert, the highest possible warning level, was issued late on Monday and would last until midday on Thursday.
According to the BBC, limits have been placed on car use and some factories have been ordered to stop operations.
Coal-powered industries and heating systems, as well as vehicle emissions and dust from construction sites, all contribute to the smog which has been worsened by humidity and a lack of wind.
It is the first time China has declared a red alert under the four-tier alert system, which was adopted a little over two years ago, although pollution levels were far from the city's worst.