Stakeholders Task Government On Business Climate In Nigeria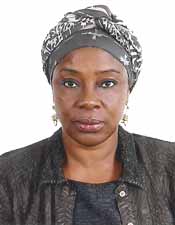 The Executive Secretary of the Nigerian Investment Promotion Commission (NIPC), Mrs. Uju Aisha Hassan, has called on the government to develop reform initiatives that will help improve the business climate in Nigeria.
Mrs Hassan said this during the National Business Summit for North Central Zone organized by Daily Trust Newspaper in Minna, Niger State.
She lamented the state of infrastructure in the country, particularly in Niger State, saying there is need for improvement in order to attract mega projects and investments.
According to her, the business environment of a country is a key factor in its ability to attract Foreign Direct Investment and develop Small and Medium Enterprises (SMEs).
"Recent ratings of World Bank doing business on registering property, Nigeria ranked 181 out of 189 countries, in dealing with construction permits (175 out of 189) and paying taxes (181 out of 189). These ratings which are majorly carried out at States level are low."
Mrs. Hassan, however, recommended state governments to start considering Public-Private Partnership (PPP) in building critical infrastructure with massive investment in the development of industrial parks, road and water transportation and small power plants to service industrial areas.
The NIPC Boss also stressed on the need for the North-Central zone to engage itself with carefully designed and enduring policies and incentive structure that would make the investment climate in the zone conducive for investment.
"The North-Central zone must ensure good governance and transparency in the affairs of public and private enterprises and should expand its core focus to agriculture, solid minerals, tourism and other sectors which it has comparative advantage.
"It should as well increase the incentives offered to include establishment of Free Trade Zone and industrial parks, to further facilitate attraction of investment."
In his address, the Chief Operating Officer of Daily Trust, Abhay Desai, said the aim of the Summit was to explore the possibilities of unlocking the potentials of Nigeria beyond the scope of oil.
He stressed on the need for the people in the North-Central to be involved in the economic development of the zone.