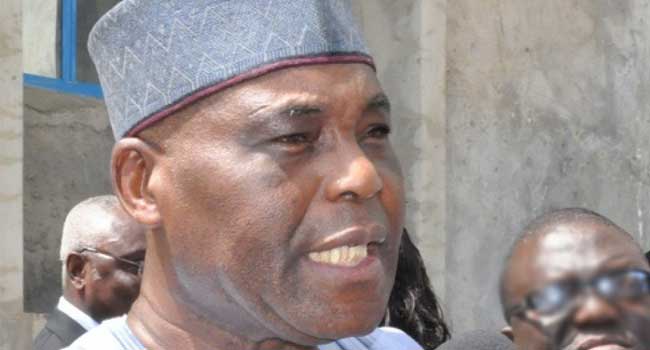 A Federal High Court in Abuja has deferred till Monday, in the bail application filed by the founding Chairman of Daar Communications, Chief Raymond Dokpesi.
Justice Gabriel Kolawole, who heard the bail application, said that he could not give ruling immediately because the processes filed by the parties in the suit were presented before him on Thursday.
Justice Kolawole said that he needed to study and assimilate the processes before reaching a decision on the bail application.
He subsequently ordered that Mr Dokpesi be remanded in the custody of the Economic and Financial Crimes Commission (EFCC) till December 14.
In his argument, Counsel to the Daar Communication boss, Mike Ozhohome, argued that the offences for which his client was standing trial were bailable offences.
He noted that Mr Dokpesi should be granted bail on self-recognizance or in the most liberal terms.
The Counsel to the EFCC rejected the application for bail on the grounds that he had allegedly uncovered the receipt of over 8.7 billion Naira from the Federal Government for the hosting rights of the FIFA U-17 World Cup in 2012 by Mr Dokpesi.