Efforts Are Ongoing To Re-settle IDPs Back To Their Homes – IGP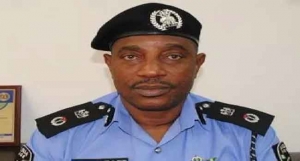 The Inspector General of Police in Nigeria, Solomon Arase, says serious efforts are ongoing to resettle Internally Displaced Persons (IDPs) back to their homes in all areas recaptured from insurgents in the nation's north east.
Mr Arase disclosed this to Channels Television in an interview at the Oyo State Police Command, Ibadan on Sunday.
The IGP further revealed that almost 3,000 policemen were fighting insurgents side by side with the military and other security agents to end their activities.
He further stated that the role of the police in the ongoing onslaught was as crucial as that of any other security agent in the war against insurgents and assured Nigerians that the battle would be won.
The IGP added that all displaced inhabitants in areas previously occupied by the Boko Haram sect, but now taken over by security forces would be resettled, with civil authorities re-established in such communities.
He, however, said the move would speed up rehabilitation for the IDPs and restore social and commercial activities in affected areas.