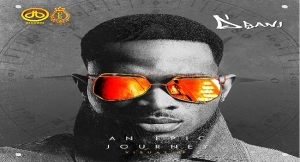 Afro-pop singer, Dapo Oyebanjo better known by his stage name D'banj, has released a visual EP album of seven songs.
D'banj also presented the visuals to selected music lovers in Lagos.
To mark his 10th anniversary as an entertainer, the self proclaimed Koko Master on the new EP, is the track 'Confidential' which features Hollywood actor, Idris Elber and rapper, Shadow Boxer.
The song arrived amidst wide controversies, as the song was first released in 2012 as a Shadow Boxer's song which featured D'banj.
Over the course of his ten year career, D'banj had taken detours into other forms of businesses including merchandising, promoting agriculture and music retailing amongst others.
The erstwhile Mo'hits singer believed these were necessary detours to sustain his art even if sometimes, may be a cause of distraction from his music.
In 2011, the singer alongside his Mo'hits partner, Don Jazzy, signed to Grammy winner, Kanye West's Good Music record label.
Shortly after, he broke away from Don Jazzy in a widely publicised and controversial manner.
D'banj also unceremoniously, left the American record label which many critics suggested never added much to his career.
His Mo'hits partnership with Don Jazzy produced some of the biggest music in mainstream Nigerian music while it lasted, including the European hit, 'Oliver Twist', which forced fans to wish for a reunion.
D'banj revealed that he already had a couple of tracks recorded with his old partner and might release some soon.
In an exclusive interview with Channels Television's Entertainment News, D'banj said that in his happy go-lucky demeanour, he ranted about the constant call from fans for a work with Don Jazzy.