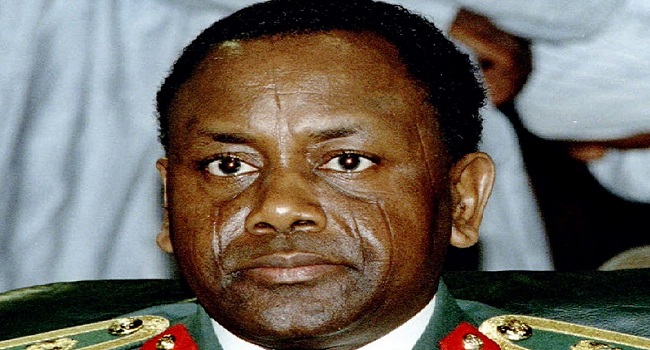 The National Economic Council says the loots recovered from late General Sanni Abacha now stands at $26.4 million and £19 million as at November.
At the end of the Council meeting on Thursday, presided over by the Vice President, Professor Yemi Osinbajo, the Benue State Governor, Samuel Ortom, gave reporters the figures.
Earlier in the meeting the Accountant General of the Federation, Ahmed Idris, presented the figures.
Mr Idris said the dollar account, as at November 2015 ending, had a balance of $26.389 million while the pounds sterling account had a balance of £19. 033 million.
The Accountant General also reported to the Council that the ECA stood at $2.257 billion as at the end of November, 2015.
Also giving the Council an update on the nation's economy, the Governor of the Central Bank of Nigeria, Godwin Emefiele, pointed out that the drop in oil price had put a serious pressure on the country's reserve which currently stands at $29 billion.
He also put the interest on the account at $599 million.
The Minister of National Planning, Udo Udoma, also told reporters that his ministry had presented the Medium Term Expenditure Framework (MTEF) and the Fiscal Strategy Paper, which highlight government's fiscal policy strategy and direction for the next three years, to the Council.
He urged the states to adopt the MTEF and FSP which had now been approved by the national assembly.