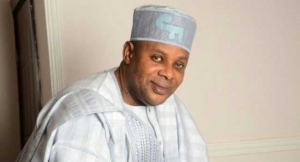 The PDP in Lagos State is asking the leadership of the House of Representatives to exhibit non-partisanship by stating if Mr James Faleke is still a member of the lower chamber.
The chairman of the party, Mr Tunji Shelle, in a statement on Sunday, described Mr Faleke's status in the House as that of a usurper.
The PDP said that this is because since Mr Faleke ran for election in Kogi State, he must have transferred his voting unit to Kogi State, which makes him ineligible to represent Ikeja of Lagos State in the House of Representatives.
The PDP argued that Hon. Faleke should not continue to represent Ikeja Constituency because he presently has his voting unit relocated to Kogi State.
The party then said that it was giving a 7-day ultimatum from Monday, December 21, to Honorable James Faleke to declare his present place of voter's registration and for INEC to clear the air on the appropriateness of Faleke inter-changing polling units within a period of less than six months.
The PDP threatened, "If the demand is not met within the period of this ultimatum, we shall use all means permitted and effective to reclaim the seat for Lagos State."
The PDP also asked the House leadership led by Mr Yakubu Dogara not to allow this situation it referred to as a contraption to stand.
The party said that the situation is politically immoral and illegal, and is an open assault on democracy.