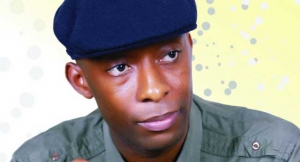 The Akwa Ibom State House of Assembly has elected a new Speaker after its former Speaker, Honourable Aniekan Uko was sacked by the Appeal Court.
Honorable Onofiok Luke is the new Speaker.
The former Speaker, Mr Aniekan Uko's election was challenged and thereafter nullified by the Court of Appeal in Abuja last Tuesday for non-compliance with provisions of the Electoral Act.
The appellate court panel of three judges presided over by Justice Moshood Oredola-Abdulrahman, ordered INEC to conduct a fresh election in the state constituency – Ibesikpo-Asutan.
The court, which upheld the earlier decision of the election petitions tribunal for Akwa Ibom, said Uko of the Peoples Democratic Party (PDP) was not validly elected in the April 11 election.
It also ruled that the election tribunal which sat in Abuja was right in nullifying the election of Uko on the basis of electoral violence and malpractices.
After the Appeal Court judgment, the former speaker said that he accepted the decision of the court in good faith and said he would go back to the field to prepare for the re-run election.