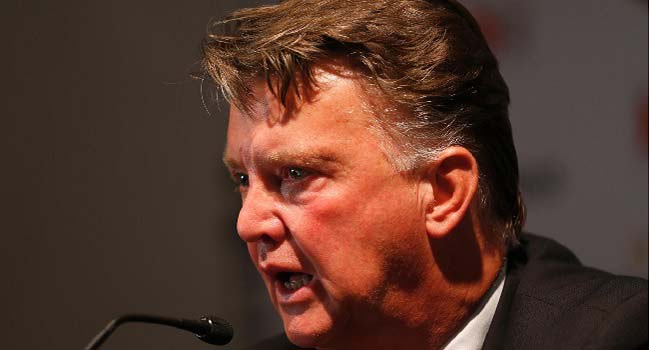 Manchester United suffered a 2-0 defeat to Stoke City on Boxing Day to make it their fourth consecutive Premier League defeat.
Louis van Gaal, who expressed disappointment when talking to Sky Sports and MUTV after the final whistle at the Britannia Stadium, criticized his team for failing to play.
"My thoughts are that we didn't dare to play football in the first half and then we gave a very bad goal away. That was too much. They scored from a free-kick and then it was half-time.
"We have spoken with each other and I have to say the second half was much better, we created one or two chances and you have to score. Then the belief is coming back and we played better in the second half, but the problem is we didn't dare to play.
Manchester United face Chelsea in their next match and van Gaal knows beating the Blues could be a tough task, "You can say we can quickly get revenge for this defeat against Chelsea but in the time in between, you have to recover because the players have given everything and then you have to manage that you are very confident to start the game, and that you dare to play our football.
"It is very difficult to do that in just two days but we shall try."
Several fans are calling for the Dutchman to be sacked and his future has been a subject of speculation in the media but he has been confident about turning things around for the Red Devils.
However, the loss seems to have affected the confidence as he admitted that the pressure had increased, "I have tried to do everything but the pressure shall be higher and higher with every match. That is the problem now.
"It is more difficult because I am also part of the four matches we have lost so people are looking at me and I have to deal with that, but more importantly the players have to deal with that because they are the ones who have to perform."