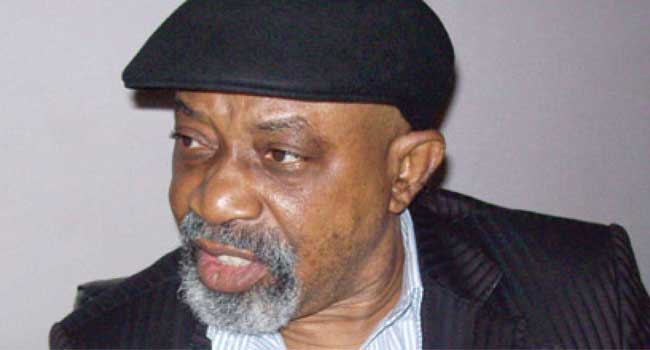 The Minister of Labour and Employment, Senator Chris Ngige, says the Federal Government will target unemployed graduates, market women and the Civilian Joint Task Force in the north-east as beneficiaries of the Federal Government's campaign promise to provide stipends for the poor and vulnerable.


The Minister made further clarifications in Abuja during an interview with journalists. He explained that the 5,000 Naira stipend will be disbursed through a social security scheme.
Ngige gave the assurance that while the Federal Government empowers unemployed graduates through a teacher conversion scheme,other unskilled individuals, including market women and the civilian JTF in the north-east will undertake training at various skills acquisition centres across the country.
The Minister also said that the promised stipend for the unemployed will vary, depending on the programme a candidate is engaged in.
Addressing Youth Unemployment
Dr. Ngige recently called on Nigerian youths to embrace technical skills in order to wriggle out of joblessness.
He was speaking to Channels Television after President Muhammadu Buhari's presentation of the 2016 budget at the National Assembly on Tuesday, December 22.
With a promise that the 2016 budget would focus on addressing youth unemployment and cater for the vulnerable, Channels Television sought to know the plans of the Ministry of Labour and Employment on the implementation of this key feature of the 2016 budget.
"We will give employment that will be decent. For example, one of the programmes we are going to execute is the conversion of graduates into the teaching cadre. We'll give them training after Youth Corps, 1-year post Youth Corps, 2-year post Youth Corps, that is the bar and we will start form there; get them into teaching.
"Whether you are an engineer or lawyer, we will convert you and use that as a transition job for the time being.
"We are also going to do skill acquisition. All our skill acquisition centre scattered all over the country are going to be raised into performing their roles," he said.